ECB Youth Dialogue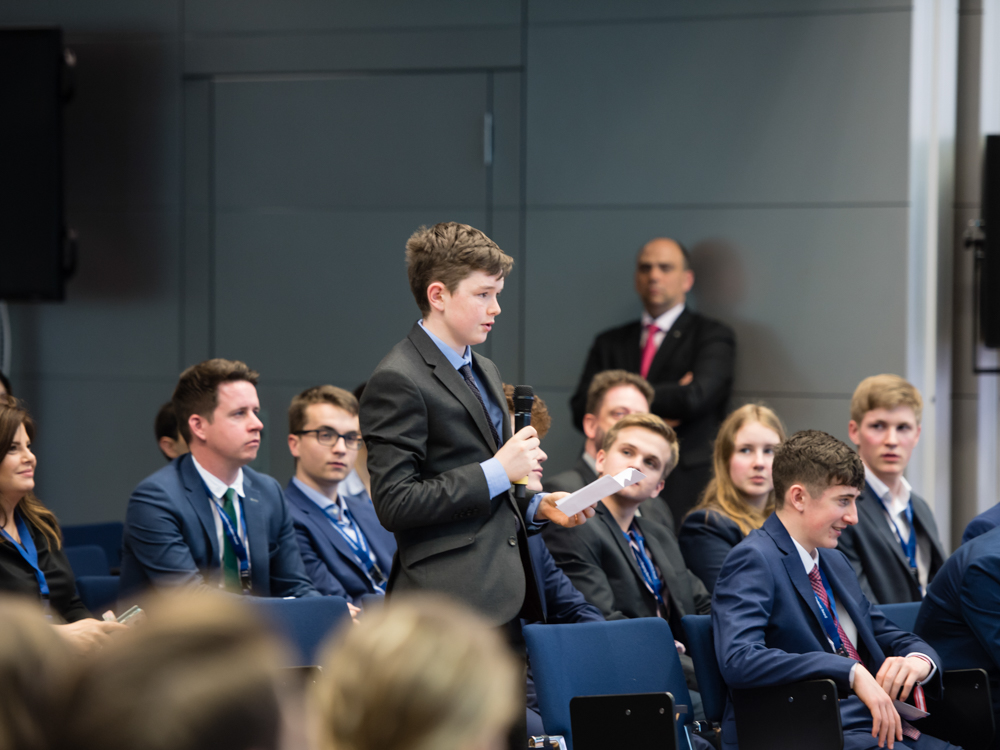 We know that the decisions we take can have an impact on your day-to-day life. That's why we want to make sure that, instead of just hearing about us and what we do, you also have the chance to talk with us directly.
The ECB Youth Dialogue gives you the chance to do exactly that. We hold events throughout Europe – and also online – that put you in direct contact with ECB policymakers so you can ask any questions you have and share your views with us.
Online Youth Dialogue with Luis de Guindos, December 2020
Around 200 students from the University of Cologne asked Vice-President de Guindos their questions on the ECB's response to the coronavirus crisis, the euro area economic outlook, and climate change and central banking. The online event, which took place on 16 December, was organised in collaboration with the University of Cologne.
Watch the full event
Here is a taster of the discussion…
Past events
Ask Christine Lagarde at the European Youth Event, online, May 2020
Winners of the Generation €uro Students' Award ask former President Draghi their questions, Frankfurt, May 2019
Youth Dialogue with Benoît Cœuré, Milan, Italy, March 2019
Youth Dialogue with Mario Draghi: #AskDraghi, January 2018
Youth Dialogue with Mario Draghi, Dublin, Ireland, September 2017
Youth Dialogue with Mario Draghi, Lisbon, Portugal, June 2017